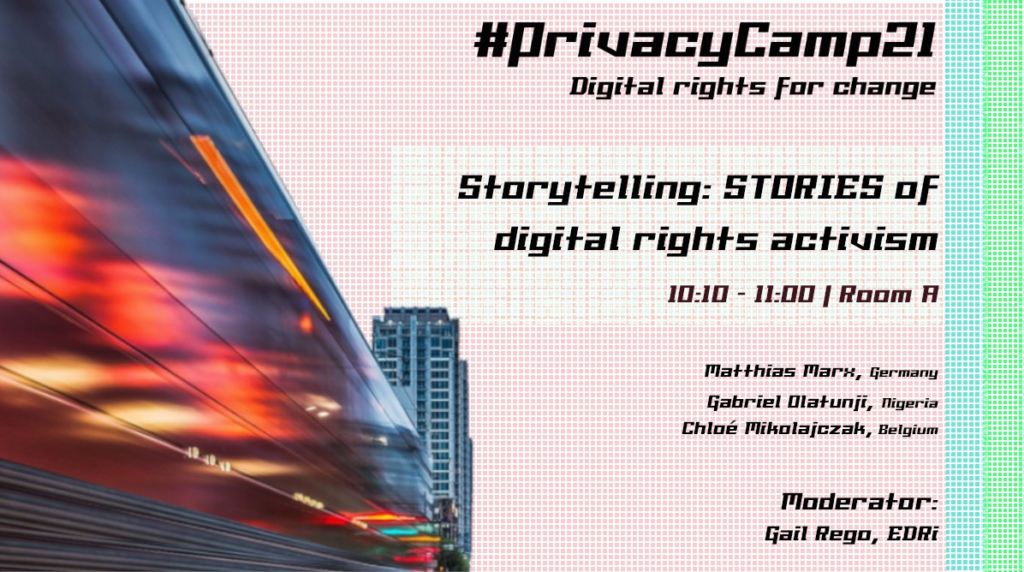 This session will present the stories 3 digital rights activists involved in the fight for a fairer digital future. Situating their activism in different parts of the field, of the Planet and of society, the 3 voices will explain what they do, what does it take to be at the forefront of the battle, what motivates them, what they learnt from their experience so far.
Speakers:
Matthias Marx, Germany – on holding ClearviewAI accountable with GDPR
Gabriel Olatunji, Nigeria – on organising the decentralised EndSARS protests against police brutality
Chloé Mikolajczak, Belgium – on organising the Right to Repair campaign
Check out the full programme here.
Registrations are open until 24 January, 2021 here.